March 21, 2019 at 9:15 am · Filed under Estore
By momskinz (WWID: momsownkinz)
The Mayor's Player Appreciation Gift for this month is the Rainbow Teapot!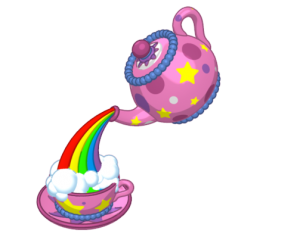 This item is not tradeable, sendable, or sellable. If you would like to add it to your Webkinz account, log in to Webkinz.com (web only) on March 24, visit Today's Activities, and click to collect your gift.