When logged in to GanzWorld, you'll now earn GanzWorld Moneyz as you play, read, and enjoy Webkinz Newz, Amazing World Newz, Tail Towns Newz, Nakamas Newz, and for parents, Ganz Parent Club!
Earn Moneyz!
Logged-in GanzWorld members can earn Moneyz by:
Playing games in the new GanzWorld arcade.
Reading articles on any GanzWorld site.
Entering contests on GanzWorld.
Playing Peek A Newz and Treasure Hunts on GanzWorld (Coming Soon!)
Participating in Floaty-Clicky's and Click-to-Wins on GanzWorld (Coming Soon!)
Prizes
To see prizes that can be exchanged for Moneyz, click on your Moneyz Balance in the top-right corner of the screen, or click on the "Spend Your Moneyz!" button floating on the left of your screen.  This will open the GanzWorld Rewards Menu.
Prizes will change often to give GanzWorld members access to the hottest items redeemable in our active games.Make sure to check the available dates on the GanzWorld Rewards Menu for each item!
Parents may also earn Moneyz by playing Learn and Earn on the Ganz Parent Club!
Each day you can earn up to 500 Moneyz! After reaching the daily limit, you'll be able to keep playing and sending prizes back to Webkinz, Webkinz Friends, Amazing World, Tail Towns Friends and Nakamas, but you won't earn Moneyz.
Check it out!  These prizes are available to win with GanzWorld Rewards!
Webkinz GanzWorld Rewards Prizes: Red Floppy Hat, White Floppy Hat, Letter to Santakinz, Reindeer Slippers, Magnolda Tree, Enchanted Tiara, Santakinz Dining Chair, Hickory Clock!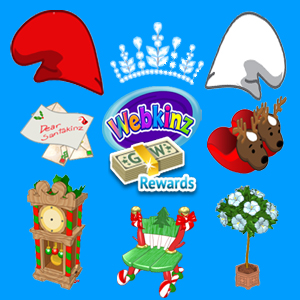 Webkinz Friends GanzWorld Rewards Prizes: Kinzville Street Lamp, Forget-Me-Nots, Yellow Marigolds, Magic W Sign, School District Sign, Magnificent Menorah, North Pole Lamp Post, Hickory Clock, Red & Green Townhouse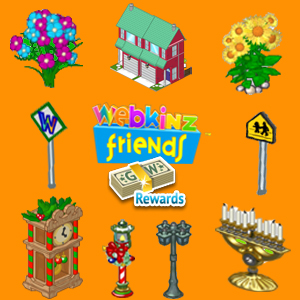 Tail Towns Friends GanzWorld Rewards Prizes: Skating Gnome, Delicata Squash, Arctic Papa Snome, Arctic Lil' Snome, Red Rover Shed, Red Rover Tractor, Home Harvest Flatbed, Holiday Tree, Crofter's Cottage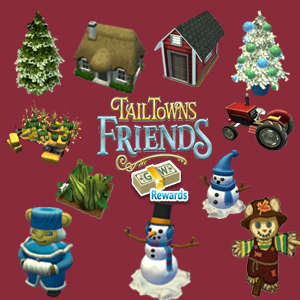 Amazing World GanzWorld Rewards Prizes: Green Jean Skirt, Red Jeans, Blue Gloves, Red Oven Mitts, Purple Jean Jacket, Yellow Posey Shirt, Cool Cowboy Shirt White Cowboy Hat, Elf Hat, Elf Jacket